Our Students
ASSET identifies exceptional Ugandan students from disadvantaged backgrounds who otherwise would not have the opportunity to attend university or vocational training. In addition to providing college scholarships, ASSET provides these students with mentoring, leadership training, and career guidance to enable them to become successful leaders and role models in their chosen fields. We sponsor mainly female students because of the pronounced gender gap in educational attainment in Uganda. Our current and past students have pursued a wide variety of courses, everything from Nursing and Midwifery to Economics to Public Health. New in 2013, we have also started taking on young medical doctors from disadvantaged backgrounds who are studying at the Master's level (equivalent to residency-level training in the United States) so that they can better meet the health needs of their country. Students who have completed their degrees remain actively involved in a network of ASSET scholars and help to mentor and guide the students who have not yet graduated.
ASSET is proud of each and every one of the students it has had the privilege of supporting through their college education. They have each overcome adversity in their lives and managed to make it to college. While ASSET provides financial scholarship, mentorship and career development, it is the students themselves whose determination and hard-work takes them to graduation day. All ASSET students must maintain good academic standing to receive continued support from ASSET–they do this and more! We are confident that they will make lifelong meaningful contributions to society and become important leaders in Uganda and beyond.
Below you can read about two of our students whose lives has been touched by ASSET.
Monicah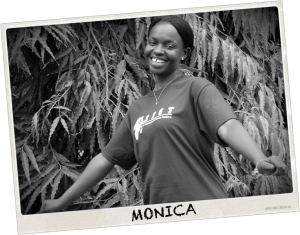 Monicah was an exceptional student, who graduated with a first class degree in economics and management. She is a lively and outgoing young lady who has certainly demonstrated the ability to succeed in any environment she finds herself in.  We can't wait to see what she does next! Here is what she had to say about ASSET:
"My parents are farmers and I could only dream about attending university. I thank ASSET so much for supporting those of us who are not able to pay our own school fees. I am so grateful for all the support ASSET has given me, including the mentorship and leadership training. I know that one day I will become someone very important in economics, so that one day I'll also be able to support someone else out there. " – Monicah
Sylvia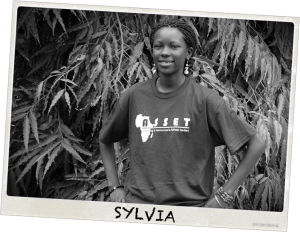 Sylvia has been one of our most impressive students, having successfully completed her diploma in nursing in 2011. It has been a joy to watch her confidence and leadership skills blossom while she gained the knowledge and skills to serve her country as a nurse. Here is what she had to say about ASSET:
"I come from a poor background and my father, who worked in a butchery, was only willing to pay tuition for the boys in my family, claiming that girls were supposed to stay home and get married off.  My parents divorced and my mother struggled to put me through secondary school but was not able to afford to send me to university. Thanks to ASSET, I graduated with my diploma in nursing in 2012 and am currently working as a nurse in a hospital in Kampala. I love what I'm doing. I want to thank ASSET for supporting my studies and for the leadership training. It has helped me to be self-confident, to be excellent in what I do. I hope to study further and to continue to do good work. I hope to use the skills that I have to serve my nation, to serve Africa to help out the sick. Thank you so much for investing in me." – Sylvia