by Olive Kabatwairwe
The 24th March 2014 is a memorable day in my life. The day brought great hope into my life. All along I had looked at myself as someone who probably had bad luck especially in education. Reflecting backwards, I kept applying for bursaries, scholarships but none came through.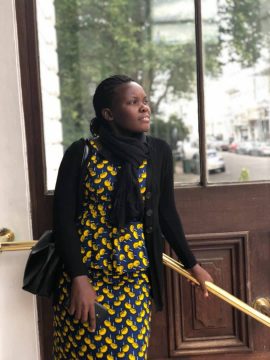 Chris and Heather the proprietors of this female leadership development focused organization (Asset Uganda) valued me and strengthened me as an ASSET. I have since known that I add value to everything surrounding me. Yes, some of my opportunities have been sabotaged many times by different personalities but, I tell you, they were not destined for me I eventually got the one meant for me, and since then, the doors to my destiny opened, I have moved places, gone to the world, spoken to the people, inspired and turned stones at all levels, and yes, the best is yet to come.
I got to know about ASSET through a friend who forwarded me their link after having shared with him my long-term search for avenues to further my education. I had prayed to at-least get another academic paper before making 30 years of age. Indeed, ASSET gave me this great opportunity after competing alongside over 20 young women and I emerged the best. They provided tuition fees for my one year post graduate diploma at the Uganda Management Institute (UMI) and I managed to cater for other costs alongside meeting school needs for my three siblings. My one-year course and time at UMI was a life changing moment, I met knew people and I was exposed to the practical life both professionally and socially.
My choice of course "Public Policy and Governance" (DPPG) was influenced by the work governance and social accountability I was involved in at the time, where the local people were at the centre space of my interest, I needed to get more theoretical skills on how the governance and policy systems of Uganda work in relation/comparison to elsewhere in the world, which I achieved. DPPG was a new strategic course at the institute, the knowledge and skills acquired molded me into a professional public policy analyst I am today. It further inspired me to pursue my Master in Management Studies, Public Policy and Governance (MMS/PPG). I look forward to starting my PhD course in the years to come.
ASSET Uganda always spoke to my soul, to the woman in me. I learned to value myself even when no one did. With the financial support, I managed to further my education and I am proud, the seed ASSET planted into me have sprouted into more. With the courage from ASSET sessions we would receive during the meet and greet moments, and with the small additional salary, I enrolled for my Masters degree. The funds I had were less, but with my additional paper, I felt empowered to find another employment opportunity and somehow, I got a link to a job at the Africa Freedom of Information Centre (AFIC) in November 2016. I managed to compete with three other applicants and I emerged the best. This enabled me meet my daily needs and pay my Master's education.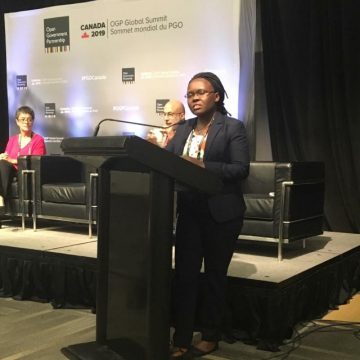 I have since then completed a house for my parents and supported my family and siblings in school and other basic needs. I am pleased with my speed and I owe it to Asset Uganda, who saw an asset in me and cultivated it. I make sure that every holiday I go back home to Tooro for at-least two weeks to assist in domestic work and to salvage the situation there.
One needs to determine where you wish to be and how you are heading there. I discovered that running away from home problems was not a solution but keeping around and teaching every one the right thing to do was the best alternative. As a youth, you ought to remain calm if you want to achieve your dreams, goals and purpose in life. You ought to define them, draw them and keep focused on them and always commit to excellence.